Select a transport category
On our site you can get all the relevant information about the specifics of inspection (mandatory technical inspection or inspection) and other services for vehicles. During the mandatory inspection check: lighting fixtures, brake system, steering, wheel condition, light transmission of glass, gas cylinder equipment (if any), the level of harmful emissions into the atmosphere. Also, during the inspection, the submitted documents are checked (vehicle registration certificate), its identification is performed - license plates, VIN-code, numbers on the engine and body are checked, and changes made later in the complete set or installation of new equipment, which must be registered, are revealed. If all parameters meet the norm, the owner of the vehicle will receive a report certifying the inspection.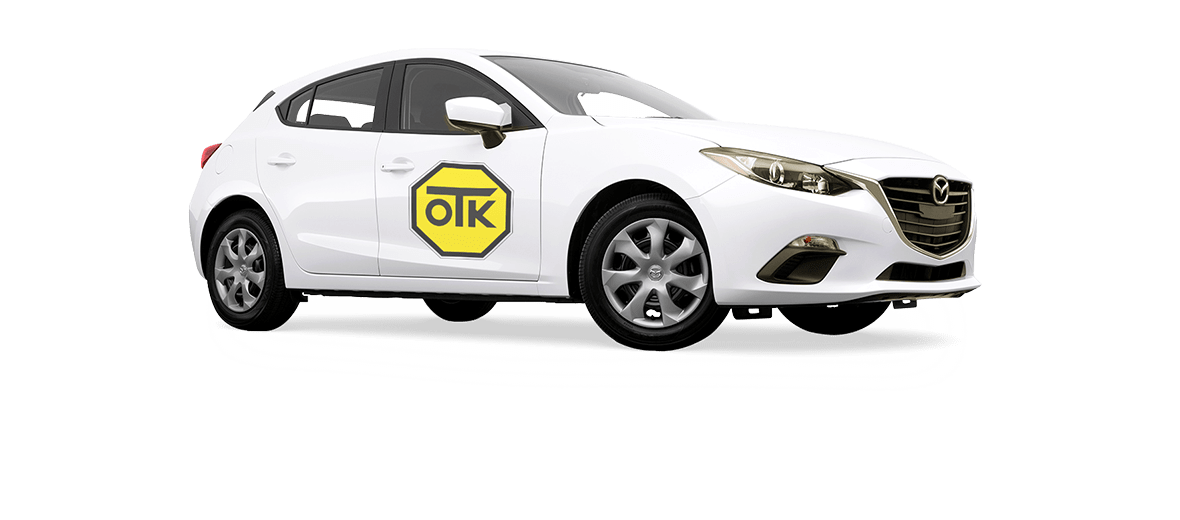 Accredited
laboratories
Testing laboratories of the OTK-SERVICE network are accredited by the National Accreditation Agency of Ukraine and meet the standard ISO 17025: 2017 "General requirements for the competence of testing and calibration laboratories".
The largest expertise on the market
Our experts, using high-quality and modern equipment, will be able to quickly inspect your vehicle so that you can be sure of its good condition. The entire staff of engineers has undergone special training.
The optimal combination of "price - quality"
The quality of our services covers all costs for additional vehicle diagnostics.
Mobile
laboratories
If your fleet consists of more than 50 cars, you can order the departure of specialists to your territory.
Speed
work
By appointment, you will pass the inspection quickly. In case you come to the laboratory without a record, the mandatory technical inspection of vehicles will take about an hour.
Training video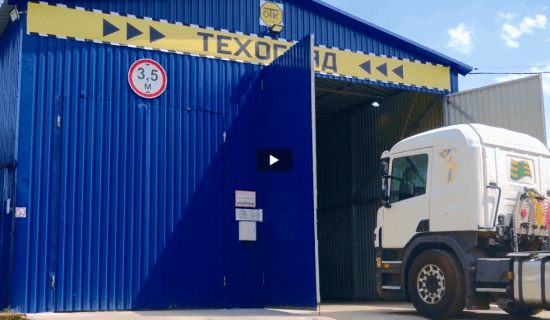 EN Мережа пунктів техогляду ОТК-СЕРВІС об'єднала в свою мережу 100 лабораторій
15 липня 2019 року ОТК-СЕРВІС, мережа пунктів обов'язкового технічного контролю автомобілей,об'єднала 100 лабораторій, які надають всі види послуг. Сота лабораторія була відкрита за адресою місто Дергачі, вул. Залізнична, 31 (Харківська область). Нещодавно відкрита лабораторія надає усі види пос...
Frequently asked questions
What do you need to pass the inspection?
Inspection is carried out only in the presence of a certificate of registration of the vehicle, which the customer independently or through an authorized person submits together with a document confirming his identity. The authorized person must also present a document proving his identity and authority.
Which cars should pass inspection?
The following categories of vehicles are subject to inspection (mandatory technical inspection or inspection): cars, buses, trucks and trailers. Vehicles engaged in commercial transportation must undergo a mandatory technical inspection.
What is required for certification?
– Basic or temporary certificate of the previous country of registration (technical passport).
– Documents confirming the ownership of the vehicle (invoice, deed, invoice, gift certificate, etc.).
– Customs documents.
– Personal documents of the owner for individuals – a passport of a citizen of Ukraine or a statement of permanent residence and a copy of the identification number, for legal entities – an extract from the USR.
– Power of attorney (if a third party represents the owner).
– Certificates or test reports of EU countries on vehicles (wheeled vehicles), – if available.